Startup Weekend Kuching Edisi Pelancongan, Medan Untuk Anda Pamer Idea Perniagaan Berkaitan Dengan Pelancongan
Bagi anda yang berminat untuk menghasilkan syarikat pemula berasaskan pelancongan anda boleh hadir ke Startup Weekend Kuching Edisi Pelancongan yang akan diadakan bermula pada hari Jumaat ini di TEGAS Digital Innovation Hub , Kuching.

Bagi anda yang ingin mengetahui apa itu Startup Weekend, anda boleh baca 'description' di bawah :
What is Startup Weekend?
Startup Weekend is your chance to learn how to put your idea into action within a matter of days! Whether you are looking to:
get introduced to the world of startups and entrepreneurship
learn the process for going from concept to creation
meet experienced, talented, and passionate entrepreneurs in Kuching
– join or build an all-star team
– make meaningful connections and become part of a global
community
– learn and practice new skills to take back to your job or beef up
your resume
– To get a feel for the event, check out the following videos as a
reference
Who is Startup Weekend For?
It doesn't matter what you do or where you come from, Startup Weekend is designed as an inclusive event for everyone from high students through professionals, and it's a program that brings all sorts of people together including:
– aspiring & experienced entrepreneurs
– developers and other tech-related professionals
– designers of all types
– non-technical talent (i.e. business, sales, finance, legal, etc.)
– students from universities and even high schools
– professionals looking to switch careers or build new skills
and passionate visionaries
Startup Weekend Kuching Edisi Pelancongan ini juga akan mendedahkan anda dengan pakar industri yang akan menjadi mentor, dan anda akan berpeluang untuk berinteraksi dengan mereka.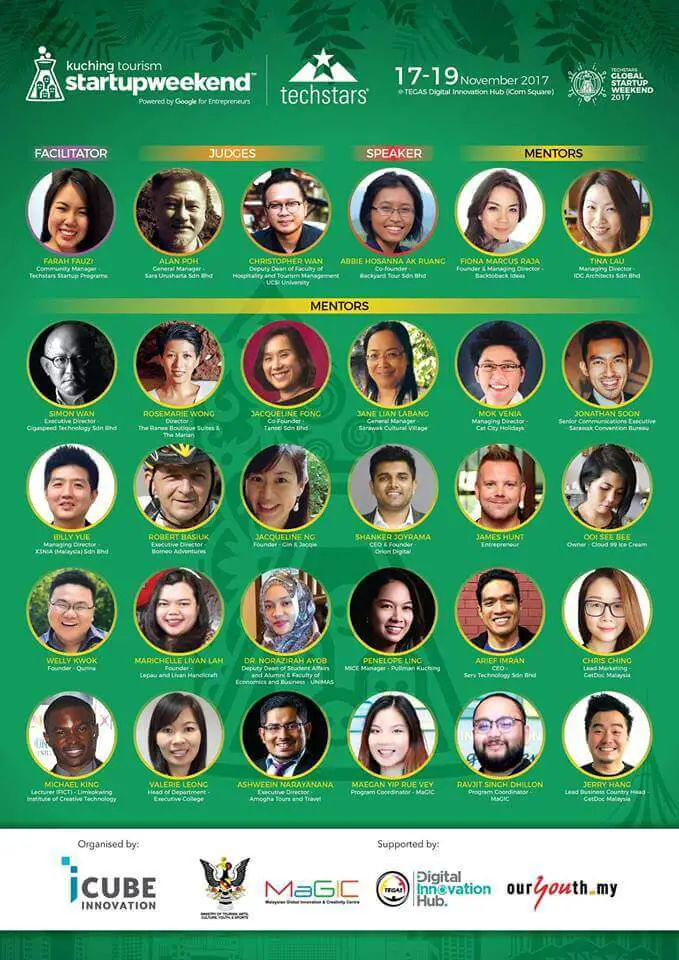 Lebih menarik lagi, untuk edisi pelancongan kali ini anda berpeluang untuk memenangi wang tunai sehingga RM 5000. Kumpulan dan idea terpilih akan diberi peluang untuk membentangkan idea mereka di Karnival Bank Negara pada minggu hadapan!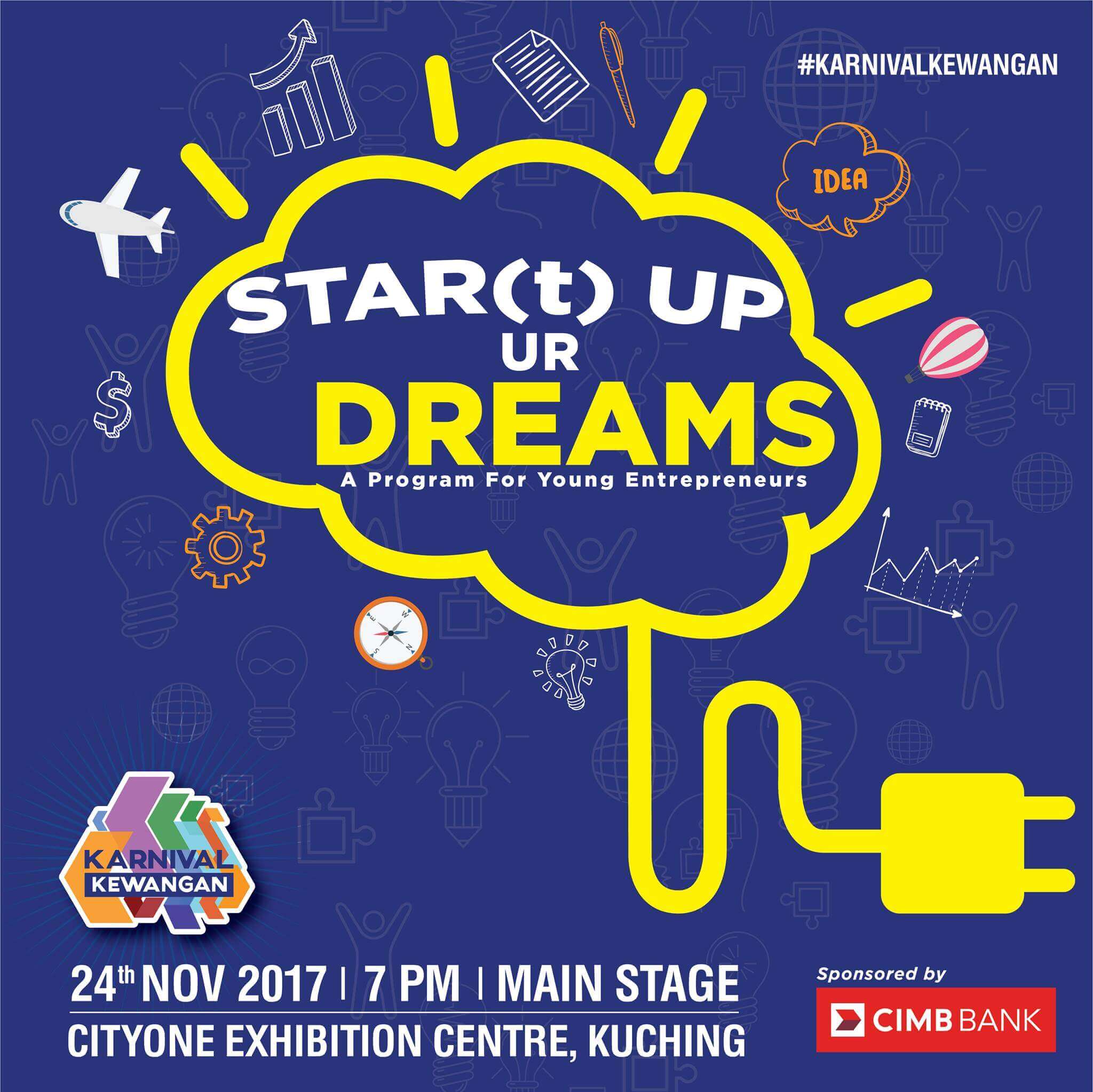 Anda boleh dapatkan tiket Startup Weekend Kuching Edisi Pelancongan ini di : Startup Weekend Kuching – Tourism Edition