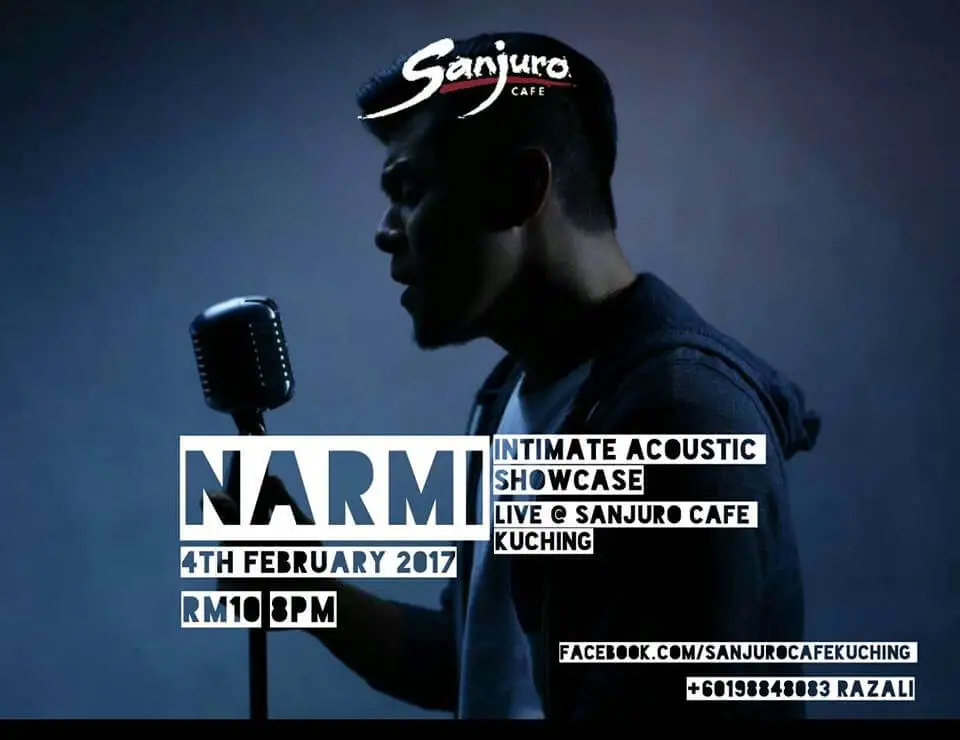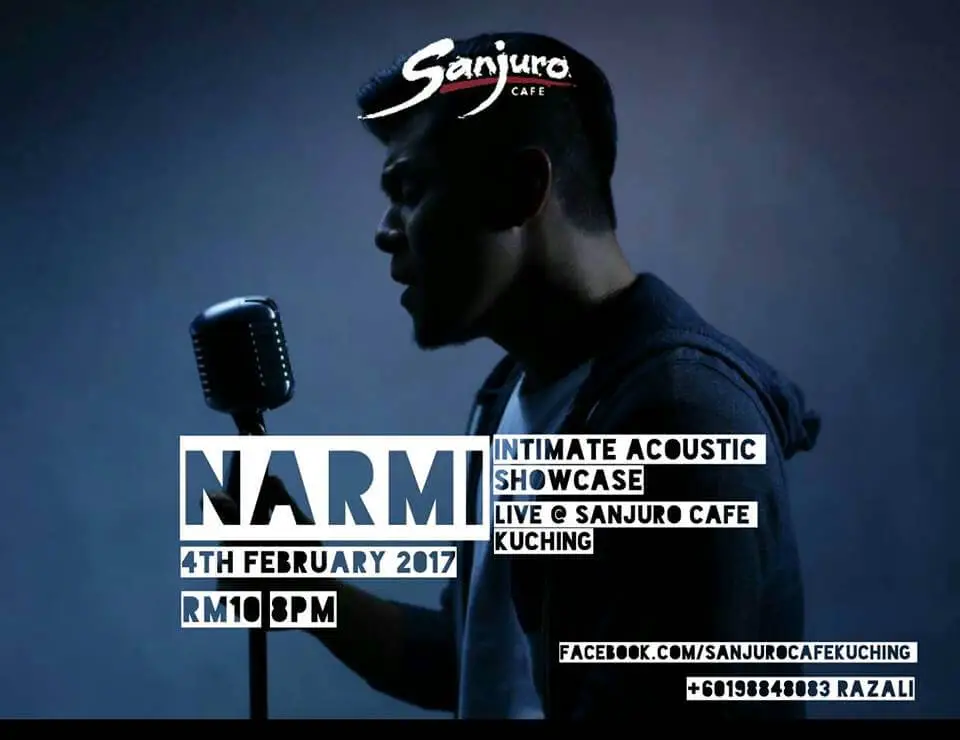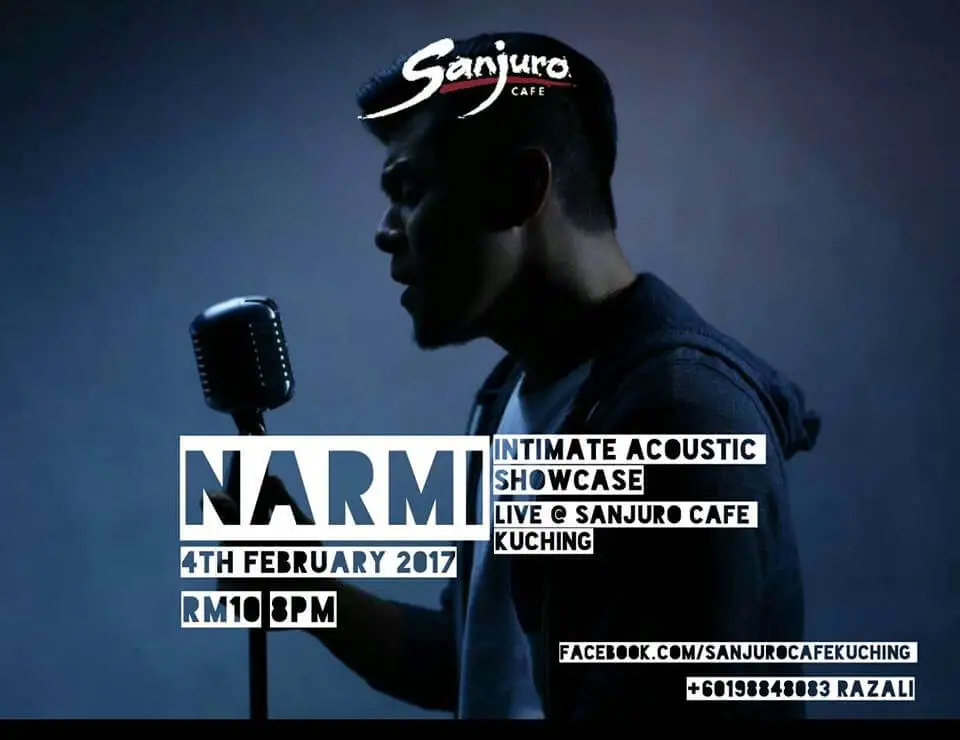 A drummer turn into a single artist, Narmi will be in Kuching on 4th February 2017.
Quoted from Narmi's Facebook profile :
"Narmi's calm artistry in his music has inspired a genuine loyalty from listeners. An efficient songwriter swan dives in and resurfaces armed with songs that sticks in the hearts and minds of many.
Creating heartstrings with his listeners seem effortless. Narmi's songwriting is derivative on how he sees the world, putting them into wordplays that paint pictures ever so colorful that you simply want to share with everyone.
Juggling groove duty on the drums for pop punk-rock outfit, One Buck Short (OBS), Narmi's singer-songwriter debut surprised many. What was once a behind-closed-door-bedroom-singer-type-escape is now the heartfelt career pursuit in the music industry.
Narmi's debut single "Make Me Whirl" from the Adventures EP successfully charted the Hitz Top 40 countdown and remained #1 on MET 10 charts for three consecutive weeks. The quirky song tells a story of the many ways of keeping the love in progress with the convenience of connectivity such as Skype and Tumblr.
The Adventures EP has been recorded with the collaborative support of the industry's notable producers, sessionists and great friends, capturing moments as they come and sharing them as they go.
Welcome to the adventure!"
Location to Sanjuro Cafe Kuching :