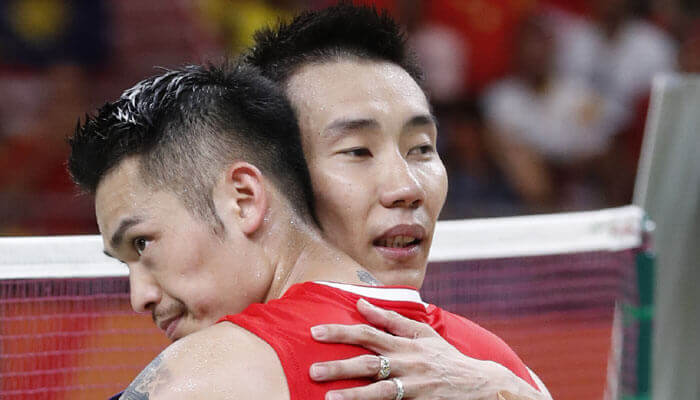 20% Diskaun Untuk Saksikan Lee Chong Wei Dan Lin Dan Live In Kuching

Bagi anda yang ingin menyaksikan Pertandingan Badminton Terbuka Malaysia 2017 di Stadium Perpaduan Kuching, anda boleh mendapatkan diskaun tiket sebanyak 20% sekiranya anda membeli tiket sebelum 20 Mac ini.
Tiket boleh didapati di cawangan  LEA SPORT CENTRE di Kuching, Sibu, Bintulu dan Miri.
Pertandingan Badminton Terbuka Malaysia 2017 akan menampilkan ratusan pemain badminton dan akan bermula pada 4 April 2017. Tiket untuk hari pertama ( pusingan kelayakan ) adalah percuma. Pertandingan akan dimulakan pada pukul 8.30 Pagi sehingga pukul 9.30 Pagi untuk pusingan kelayakan.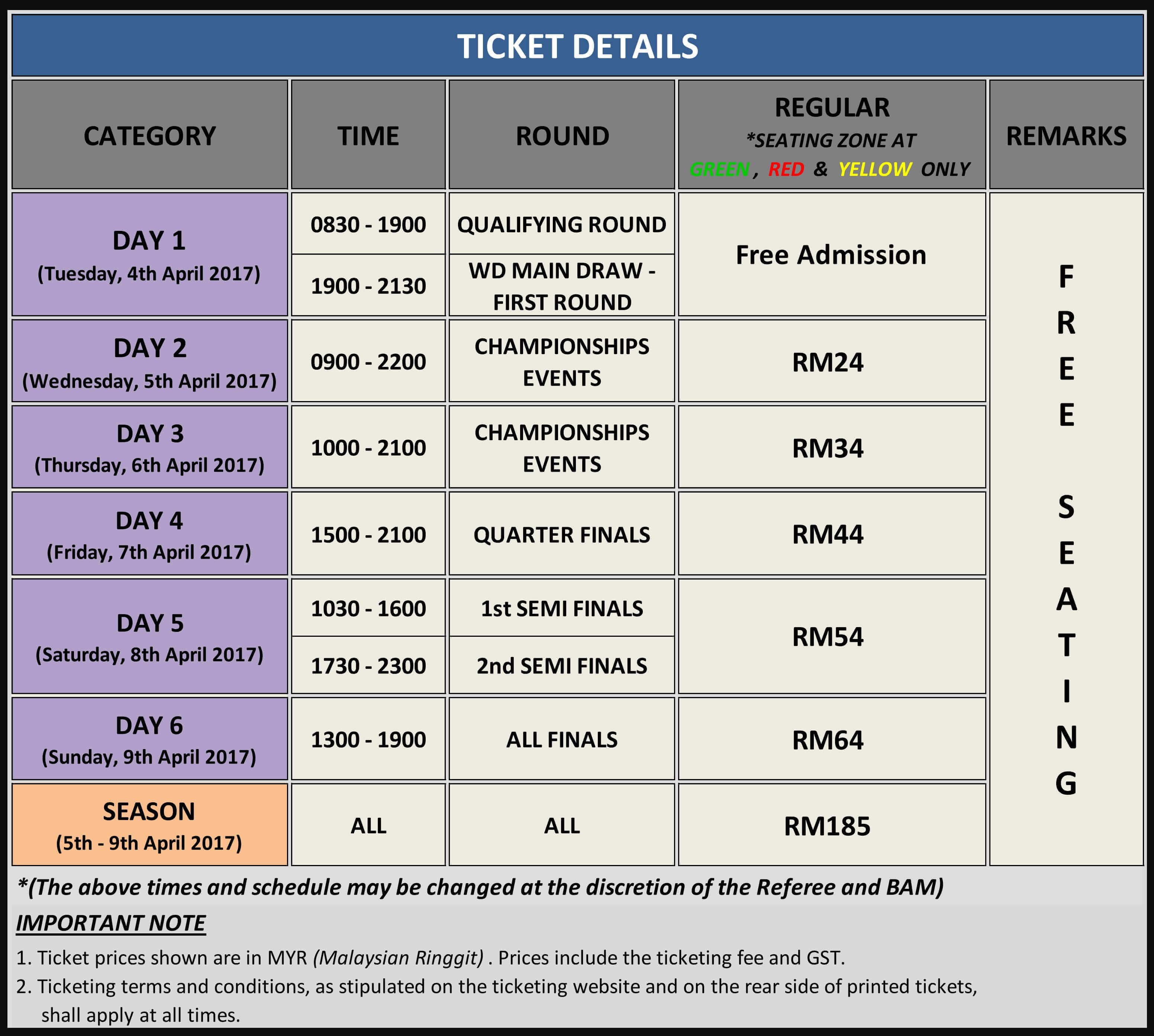 Jika anda peminat sukan badminton, jangan lepaskan peluang ini kerana jaguh-jaguh dunia akan berentap dan ada kemungkinan untuk kita saksikan pertarungan di antara Datuk Lee Chong Wei dan Lin Dan.
Pertanyaan untuk tiket boleh diajukan di hotline : 016-8585447
Bagi anda yang ingin membeli tiket secara talian, anda boleh tempat terus di laman sesawang : TICKETPRO
TERMS & CONDITIONS FOR ONLINE TICKET
Ticket prices shown are in MYR (Malaysian Ringgit). Prices INCLUSIVE of Ticketing Fee & GST.
Booking Fee (RM10.00 + GST) is charged for ticket purchase made with Call Centre or Internet Webshop.
1 ticket admits 1 person ONLY, no sharing seats.
No cancellation or changes allowed once ticket sold.
No refund is allowed after a purchase is made.
Lost or damage ticket(s) will not be entertained.
Strictly NO photo, video and audio recording is allowed.
Ticketing terms and conditions as stipulated on the ticketing website and on the rear side of printed tickets shall apply at all times. Please read and understand the Conditions of Sale before purchasing ticket.