Things To Do
The Other Side Of Borneo: An Offbeat Adventure To West Kalimantan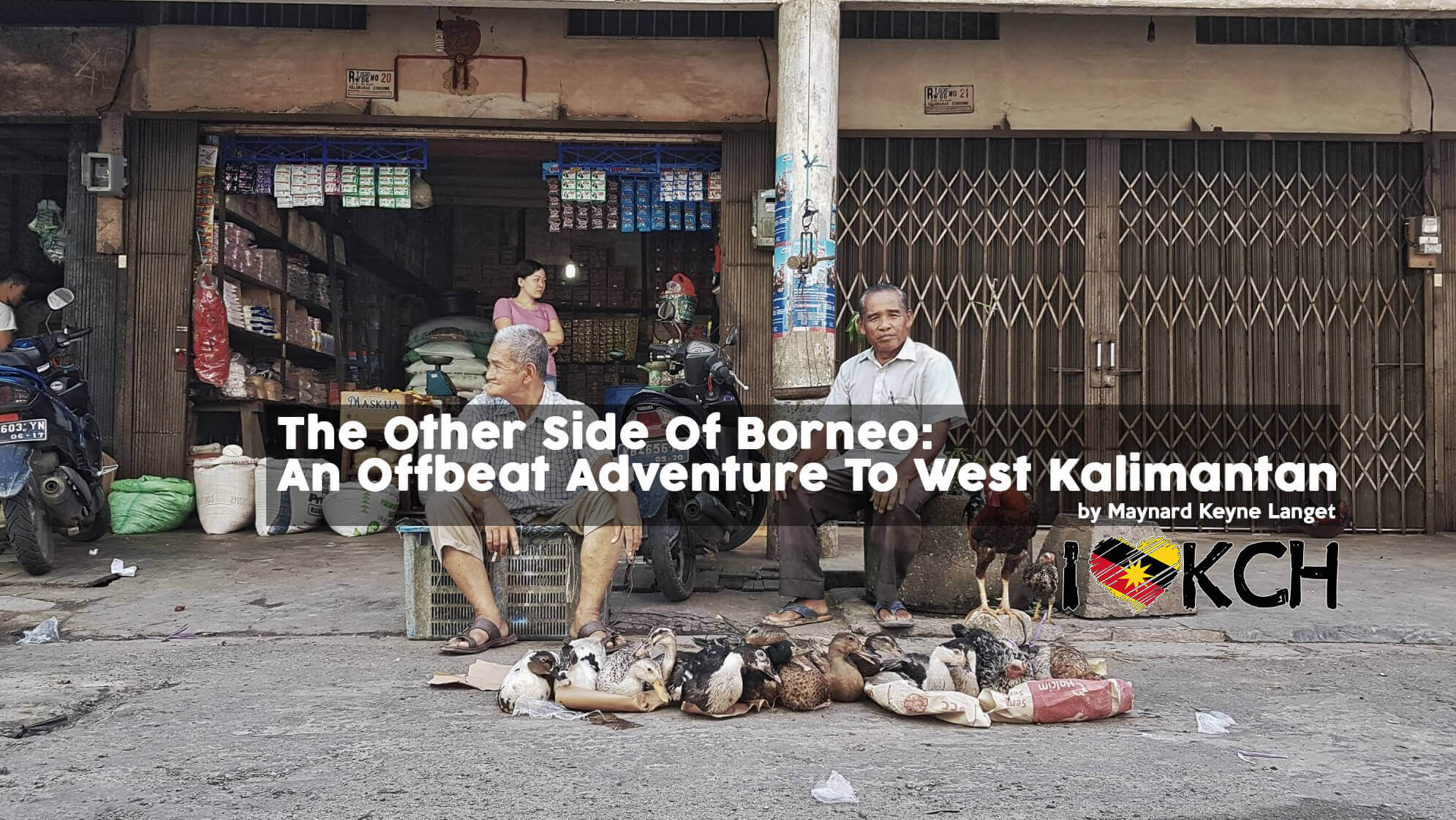 The Other Side Of Borneo: An Offbeat Adventure To West Kalimantan
Nothing evokes the thought of exotic cultures and uncharted wilderness more than Borneo, but it takes an intrepid traveller to explore what lies beyond the beaten path.
Kuchingite Maynard Keyne Langet, 28, recently backpacked to West Kalimantan for 6 days to explore the lesser known region of Borneo.
Through Maynard's travelogue there was much to learn about what's usually unwritten in tourist brochures and travel websites. On this off-the-beaten track to "The Province of a Thousand Rivers", he shares the history, food, culture, and conflicts of the people in the Indonesian province.
Follow Maynard on this offbeat and eye-opening 6-day backpacking trip across Pontianak, Singkawang, and Sambas, which he penned in 9 parts:
Pontianak, Firescape of Borneo
Singkawang, a city lost in time
Images and words taken from Maynard's travelogue on his 6-day adventure in Pontianak, Singkawang, and Sambas:
Touchdown in Pontianak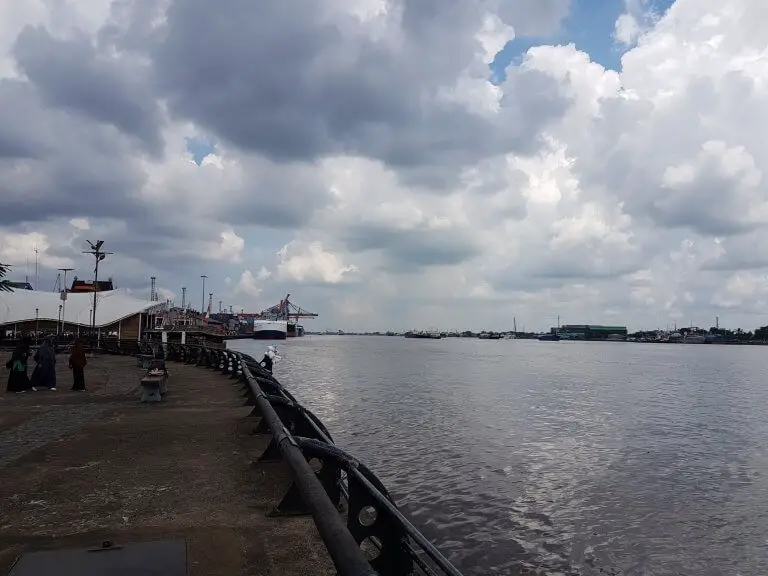 "I arrived in Bandara Supadio, 20 kilometres from the city centre. A simple airport that's fairly new, it has the typical hallmarks of medium sized Indonesian airports. After the luggage carousel and Customs, you immediately exit to the humid, hot air of Pontianak. The arrival area is filled with people, minimal signages and perennial pests worldwide, touts."
Seafood and wild ferns at Pondok Ale Ale, Pontianak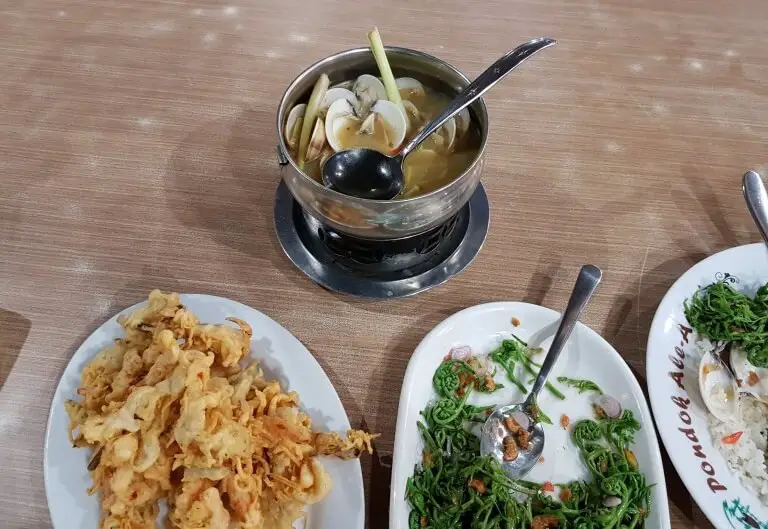 "We ate at Pondok Ale Ale, a seafood place. We had Sup Ale Ale (Sour Spicy Clam Broth), Bakwan (Tempura Vegetables) and Yam Pakis (Fern Salad). It was delicious, especially the Yam Pakis. Never had anything like it before. Succulent and fresh young ferns, tossed with shallots, lime, chilli and crispy dried shrimp. I'm still thinking about it now."
A market in Pontianak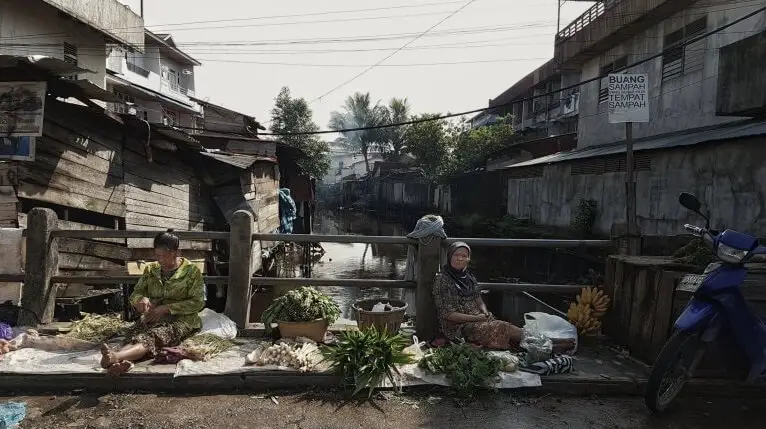 "The markets here are not what I'm used to encounter in Malaysia. It's more often than not sprawling, dank, dirty and intensely smelling even for someone used to working with raw meat. The traders line rows, divided into sections of fruits, vegetables, dried goods, poultry, beef and such, and pork."
Mixed pork rice at a waroeng, Singkawang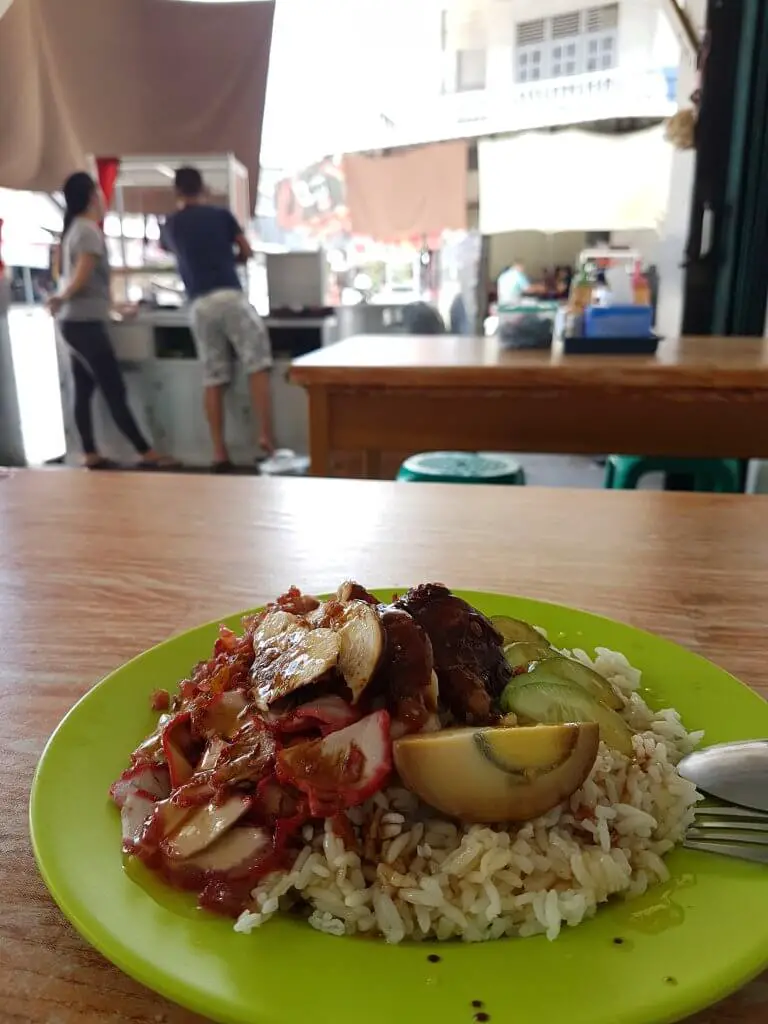 "A shopkeeper recommended a waroeng that sold Nasi Campur Babi, or Mixed Pork Rice. Downed with a glass of Es Jeruk (Iced Lime Juice), it quenched the equatorial heat that engulfed the air."
A family business along the streets in Singkawang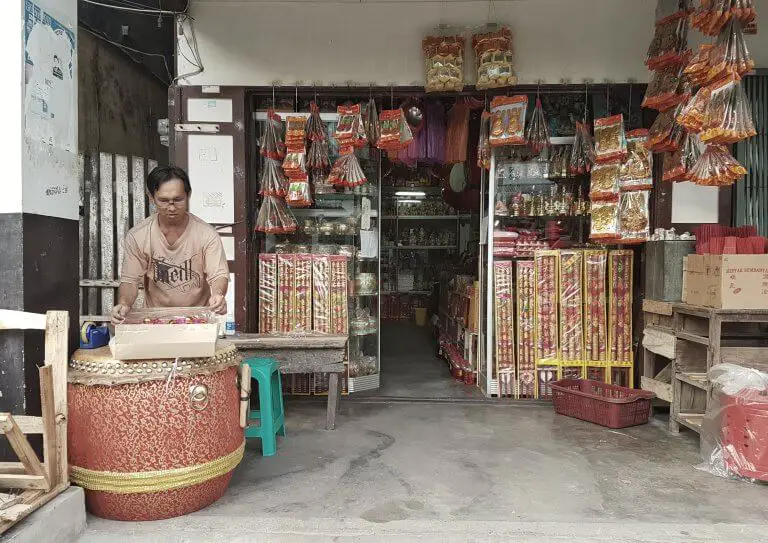 "Anyway, the city of Singkawang. I walked the streets basking in the light of dusk. The city centre is laid in a grid, with wide roads and a blend of old and new architecture. Most of the shops aren't tourist traps, but working family businesses ranging from pharmacies, grocers, food to hardware. A neat, idyllic place, a city forgotten in time."
Walking by the riverside, Sambas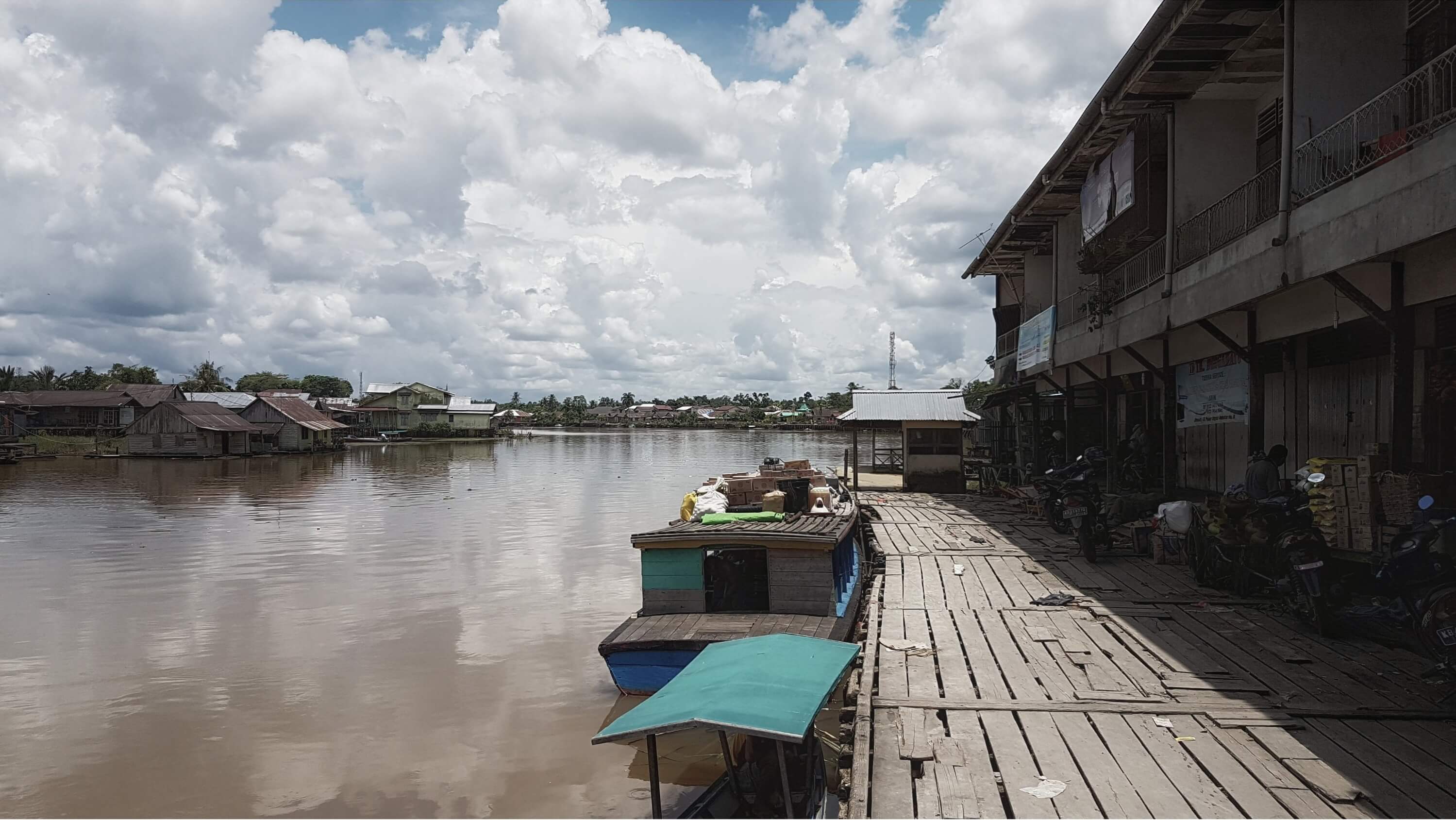 "I wandered to the riverside where a market and waroeng intermingled, with views of the village on the opposite bank. I followed a wooden walkway that stretched as far I could see, connecting neighboring villages by the river where home are built on stilts to avoid flooding from rising tides. Boats anchored by jetties, plying both banks carrying people and goods. It was a Friday, and the afternoon sky echoed with the sonorous chanting of Friday prayers."
The mystical Princess' Bathing Pool, Sambas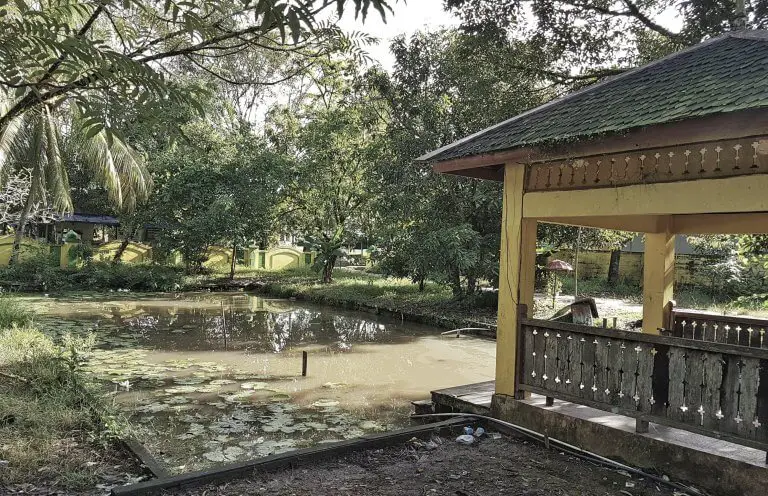 "Telaga Puteri, or the Princess' Bathing Pool is said to retain mystical qualities for healing, by the grace of Allah of course. It never dries out no matter how bad the drought gets."
Homebound, Aruk border
"On the last leg home, I thought about my trip. It was an adventurous (and hot!) journey to the land of a thousand rivers. The people, so different yet the same, permitted me an insight into their lives. How stark the contrast between the quality of life the neighbouring regions of Sarawak and Kalimantan enjoy. It gives you a certain perspective to always be thankful, and how privileged it is to be able to travel in a foreign land as freely as I did."
Follow Maynard's backpacking journey for 6 days across Pontianak, Singkawang, and Sambas on his blog here.
AirAsia flies directly from Kuching to Pontianak (50 minutes). Alternatively, Pontianak is an 8-hour journey by land from Kuching.
Want to explore more unknown parts in Borneo? Start your journey from Kuching: The Perfect Day In Kuching, According To Anthony Bourdain