Ini Event Dan Aktiviti Menarik Di Kuching Sepanjang Bulan Mac 2018
Jika anda mencari event dan juga aktiviti menarik di Kuching sepanjang bulan Mac 2018 ini, dalam artikel ini kami senaraikan beberapa event dan juga aktiviti menarik yang anda tidak boleh lepaskan di Bandaraya Kuching.
2 Mac 2018
Grassroots Engagement Programme (GEP) 2018; Open Box Kuching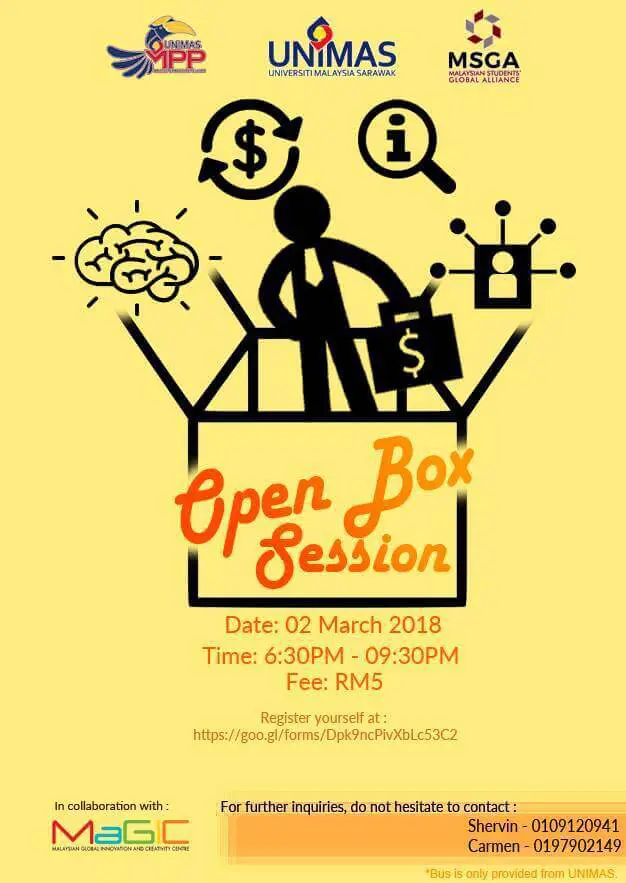 The first event of the Grassroots Engagement Series.
Objectives of this event:
● To serve as a high engagement platform for Malaysian undergraduates to gain insights into various industries as well as to meaningfully interact with them.
● Fill-in the gap in joint student-led development initiatives at the local level, especially for secondary cities across the country.
● Leverage the resources of existing student organisations by combining them with MSGA thus increasing the effectiveness of local level coverage.
● Facilitate the cross-pollination of best-practices, networks and opportunities between the various student organisations.
Sign up here : https://goo.gl/forms/u7yPlU90C2D9Lb462
Event venue: Borneo744
9 – 11 Mac 2018
Sarawak Career and Training Fair 2018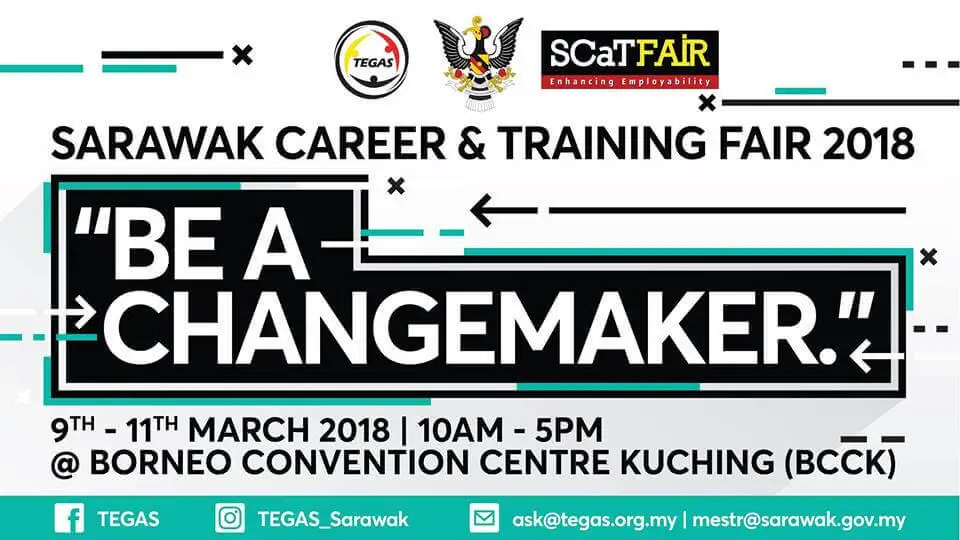 Sarawak Career & Training Fair 2018 merupakan career fair yang terbesar di Sarawak yang berlangsung selama 3 hari bermula pada 9 Mac 2018, bertempat di Borneo Convention Centre Kuching.
SCaTFAIR 2018 dianjurkan bersama oleh Kementerian Pendidikan, Sains and Penyelikan Teknologi Sarawak, dan juga Tabung Ekonomi Gagasan Anak Bumiputera Sarawak.
Terdapat banyak aktiviti menarik yang diadakan sempena SCaTFAIR 2018 antaranya adalah :
STEM Playground
Next Big Chef 2018
HackWeekend KCH : Agro – IOT
Jika anda sedang mencari pekerjaan atau ingin mendedahkan anak anda dengan STEM, anda digalakkan untuk hadir ke SCaTFAIR 2018.
Terdapat 18 exhibitor untuk STEM Playground tahun ini :
1. Sarawak State Education Department
2. My MDEC MYdigitalmaker
3. Shell Malaysia
4. PETRONAS
5. Makerspace. Pustaka Negeri Sarawak
6. DreamCatcher
7. Chumbaka
8. Swinburne University of Technology Sarawak
9. Curtin University, Malaysia
10. UCTS
11. UNIMAS
12. UiTM Sarawak
13. Politeknik Kuching
14. Petrosar Academy
15. Codelab
16. IME Group of Companies
17. Planetarium Sultan Iskandar
18. Azendian
Masuk adalah percuma. Anda hanya perlu daftarkan kehadiran anda di : http://stemplayground.eventbrite.com/
17 Mac 2018
How to Launch Your Own Online Store With Shopify
Jika anda merupakan peniaga yang ingin melancarkan perniagaan anda secara atas talian, anda digalakkan untuk hadir ke event ini.
Seminar ringkas ini akan diadakan secara percuma di MaGIC Sarawak, Borneo744. Anda juga berpeluang untuk menikmati trial percuma selama 14 hari untuk setiap store yang anda ingin buka dengan menggunakan shopify.
Untuk pendaftaran anda boleh daftar di sini : http://bit.ly/magicshopify

23 Mac 2018
Grill Or Chill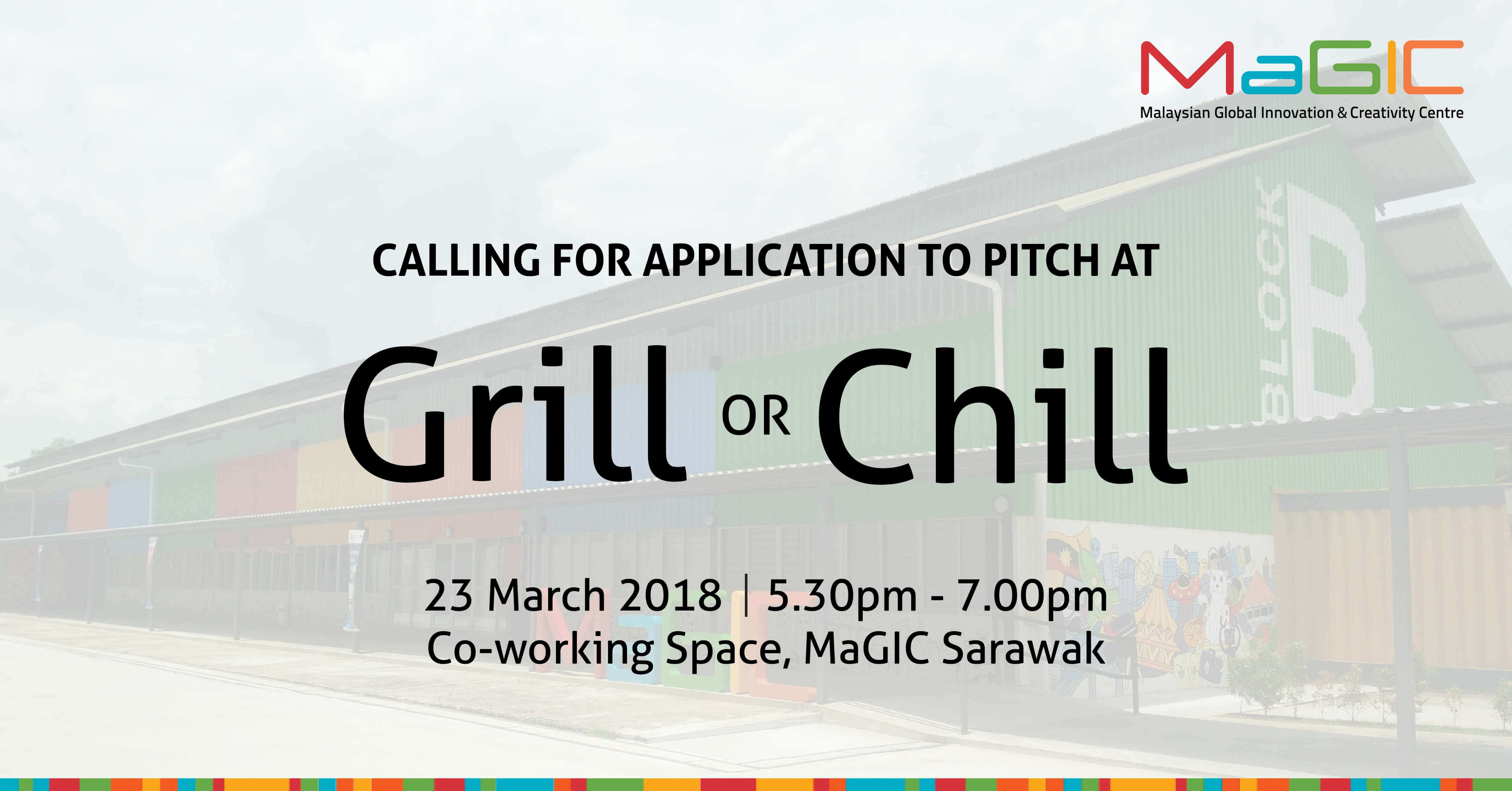 Anda ada idea perniagaan atau telah mempunyai perniagaan tetapi ingin mendapatkan pandangan dan validasi dari pakar industri? Jika ya, anda boleh menghadiri program Grill or Chill yang akan diadakan pada 23 Mac 2018 ini di MaGIC Sarawak, Borneo744
Untuk pendaftaran, anda boleh ke pautan berikut : http://bit.ly/GOCKuching
29 Mac 2018
Pushing Sharing Economy Through Big Data Application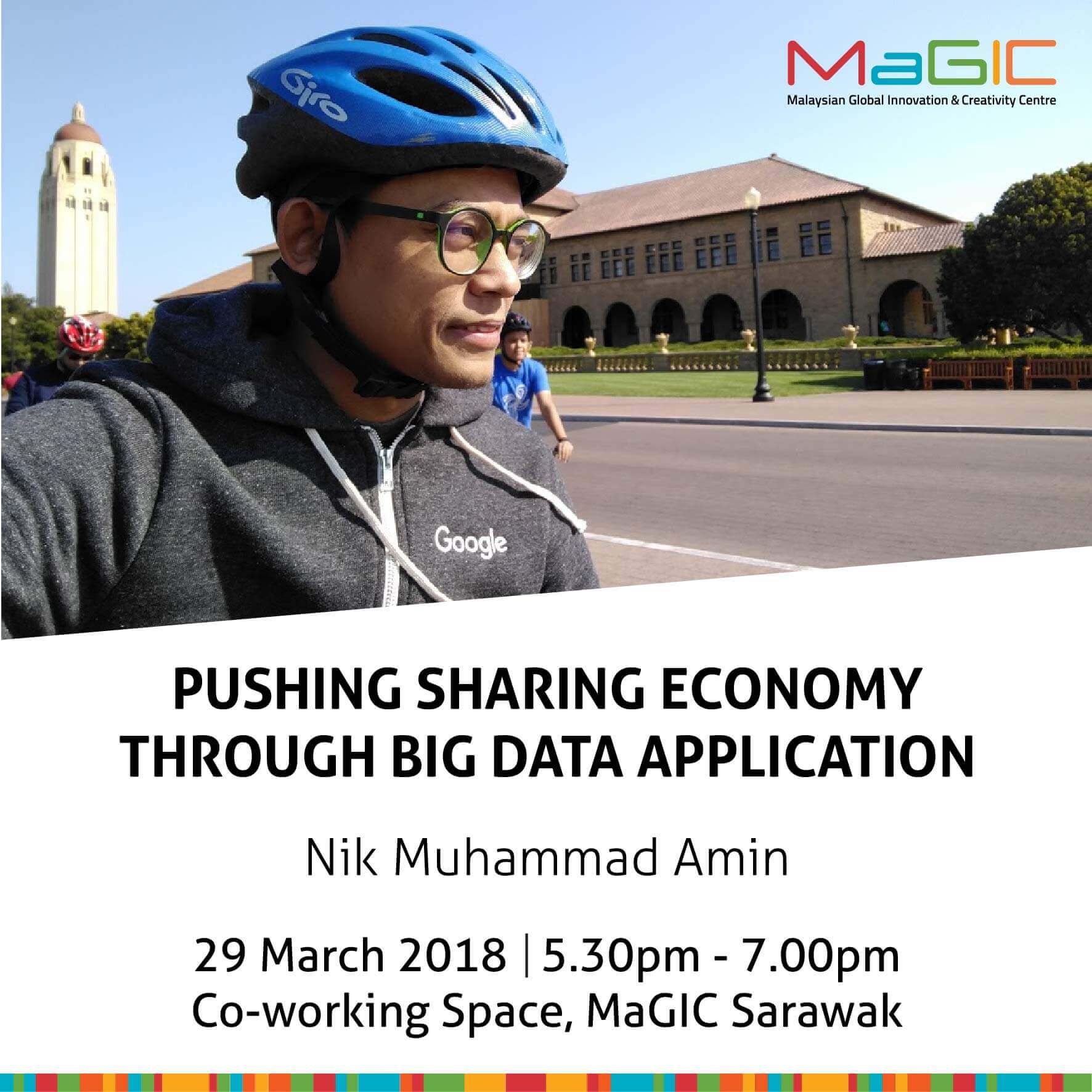 The sharing economy has been on an exponential growth curve over the last couple of years and has been the subject of considerable interest to the stakeholders and policy-makers across the globe.
Discover how Nik Muhammad Amin, Founder of Moovby, pushes sharing economy through big data application at MaGIC Sarawak @ Borneo744 via mobility industry.
Register here : http://bit.ly/moovbykuching