Things To Do
Event-Event Menarik Di Kuching Hujung Minggu Ini (8-9 April 2017)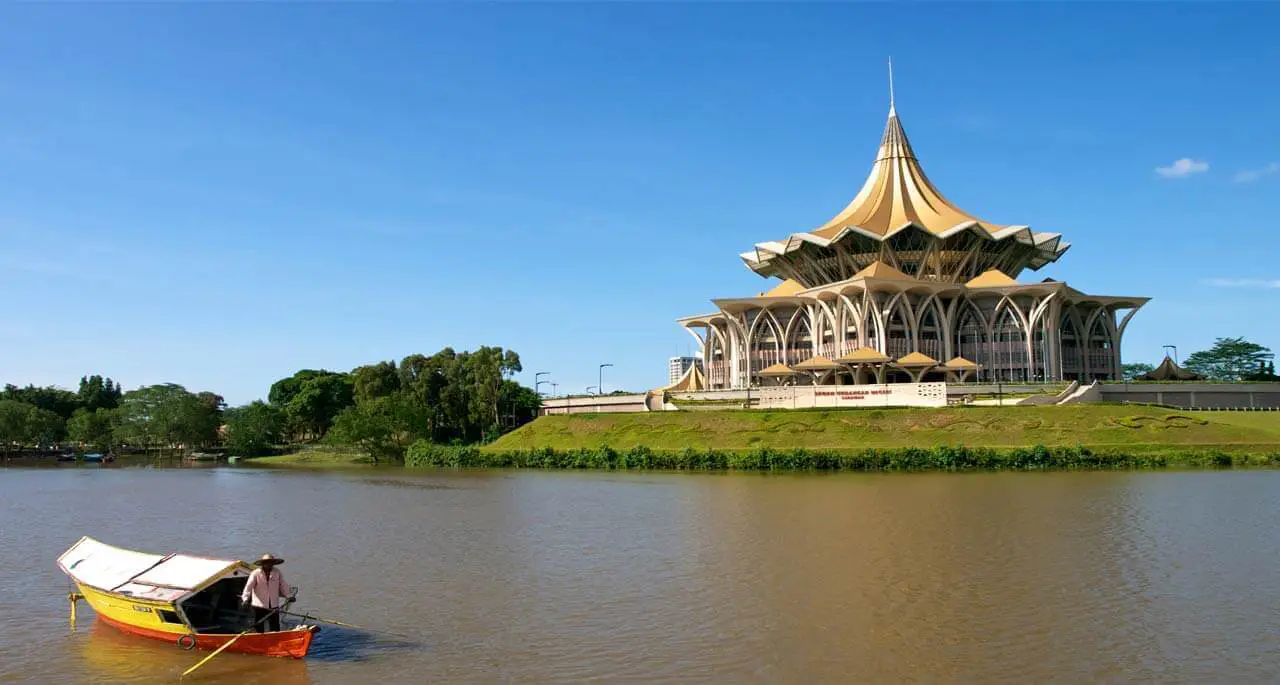 Event-Event Menarik Di Kuching Hujung Minggu Ini (8-9 April 2017)

A total of 28 students from 12 students of Diploma in Graphic Design and Digital Media, and 16 students of Diploma of Fine Arts are involved and take part in the exhibition which has reached its 10th edition. In addition, among of the works that are showcased in the exhibition covers 4 main aspects of Diploma in Graphic Design and Digital Media includes Illustrations Design, Multimedia Design, Corporate Design and Advertising Design, meanwhile for Diploma in Fine Art the visitors can witness the production of works which include Paintings, Print Making, Sculptures and Drawings on the theme of object and medium.
2. SEGI Carnival 2017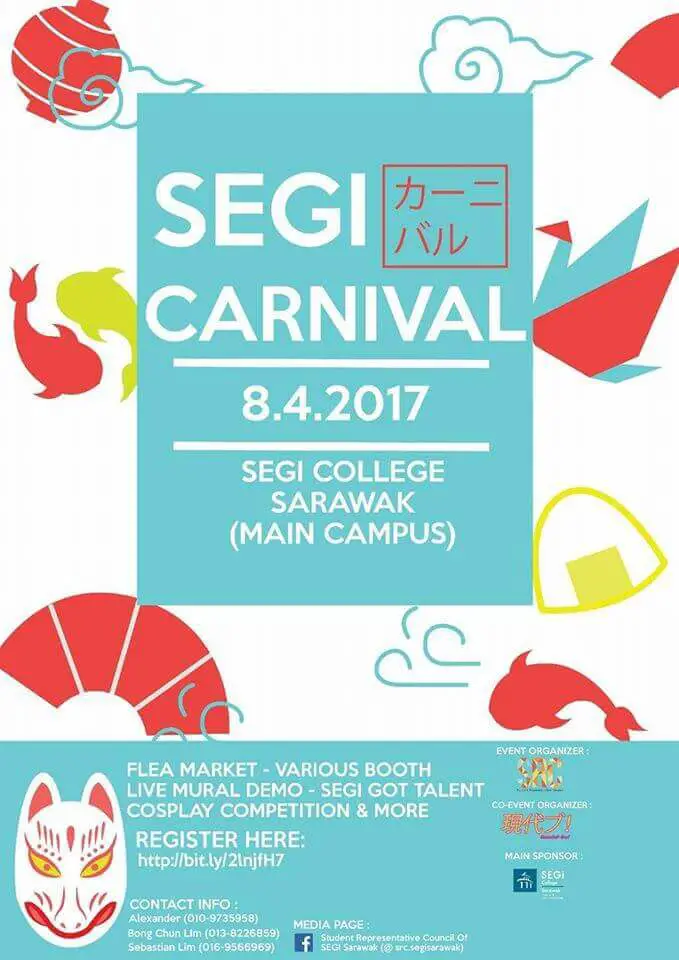 Look forward to SEGi Carnival- a day of excitement with amazing performances from local talents, flea market and delicious food. We have a lineup of activities- SEGi Got Talent, Cosplay Competition, live mural demo from 9Lives, dance performance from StepHolic, various booths and free gifts from Fade Organic and JD Anime, ready for you.
Register a booth here: http://bit.ly/2lnjfH7
Register in Cosplay Competition here: http://bit.ly/2lOwLmJ
Any inquiries regarding the event should go to 0174201066 (Shae)
We'll see you there!
Student Representative Council of SEGi Sarawak
3. Yayasan Pillar Car Autoshow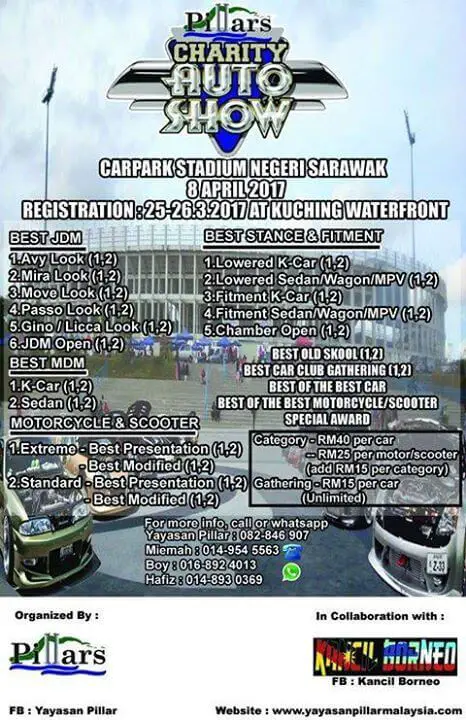 4. World Strays Animal Day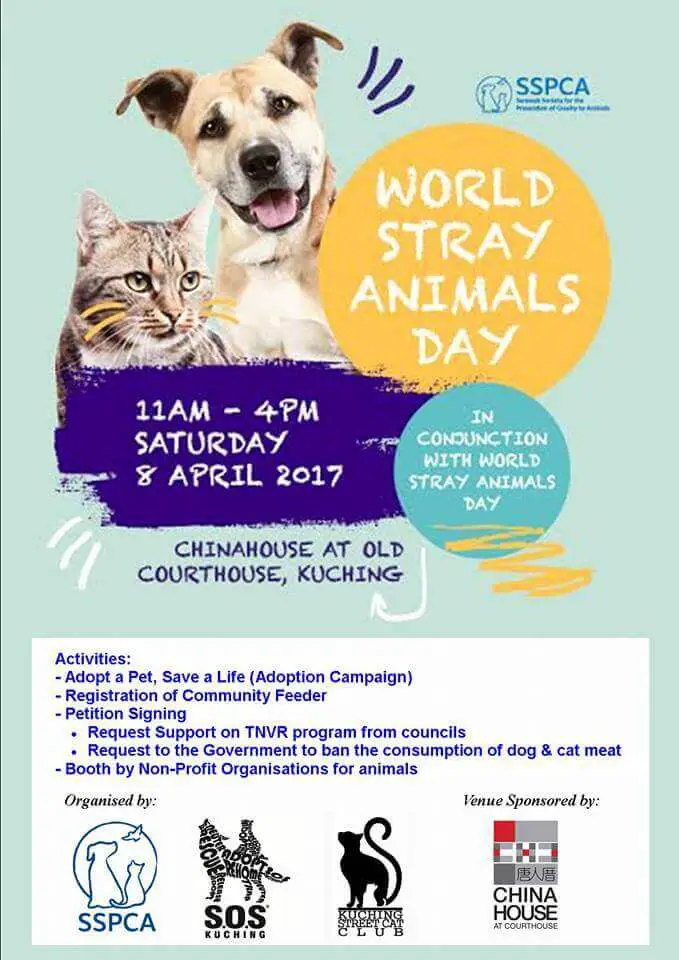 It is World Stray Animals Day today.
Treat the stray dogs and cats good.
Come and join us to celebrate this special day.

Date: Saturday, 8th April 2017
Time: 11am to 4pm
Venue: ChinaHouse @The Old CourtHouse
5.  Derma Darah di Sekitar Kuching
Rujuk artikel ini : 6 Lokasi Derma Darah Sepanjang Minggu Ini Di Kuching (3-9April 2017)