Things To Do
Event Event Menarik Di Kuching Hujung Minggu Ini (1 – 2 April 2017)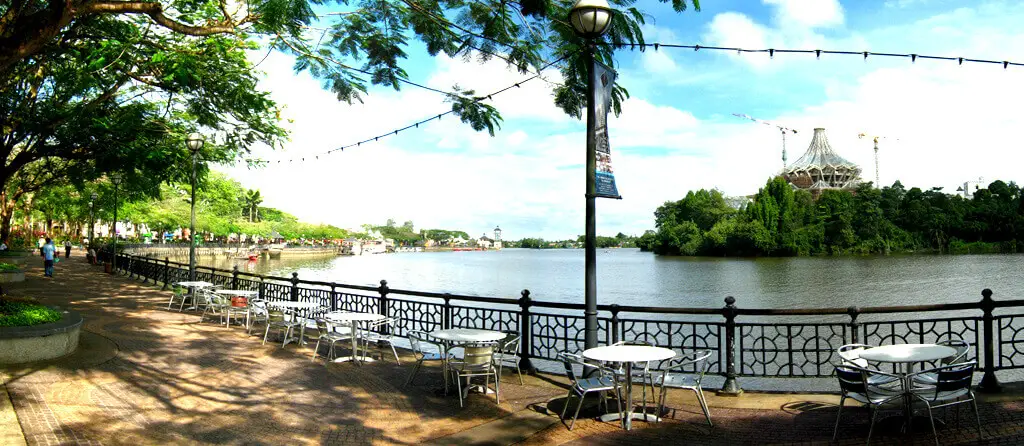 Event Event Menarik Di Kuching Hujung Minggu Ini (1 – 2 April 2017)
Sik la boring pun Kuching tok. Ini adalah Event Event Menarik Di Kuching Hujung Minggu Ini (1 – 2 April 2017)
Mozaik At Chinahouse!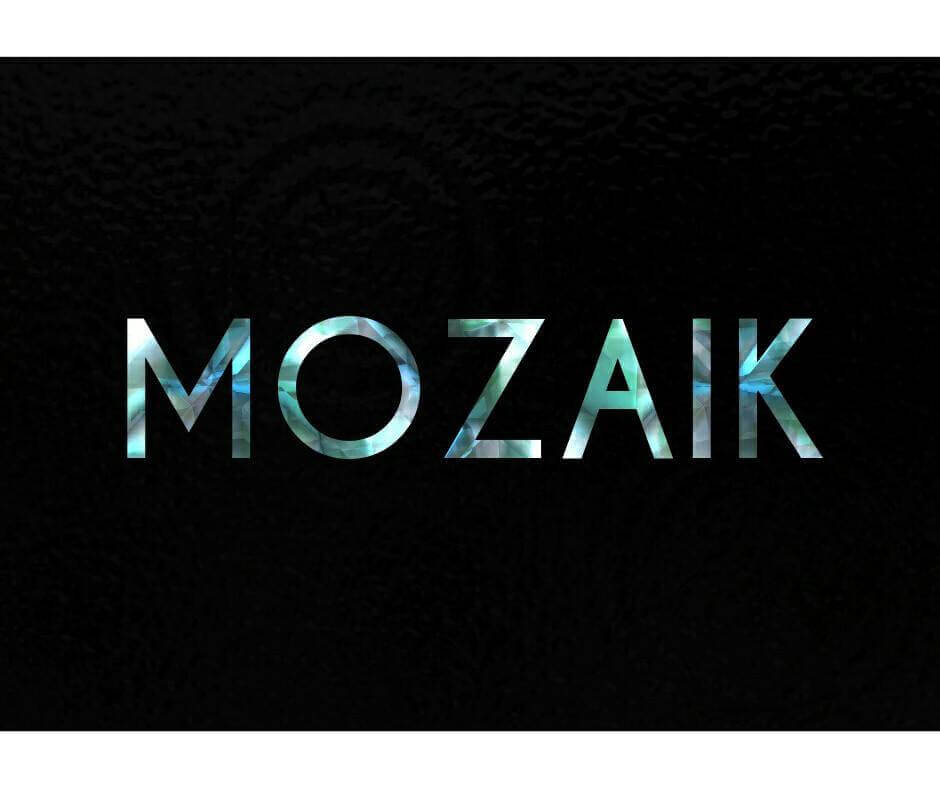 Come and join them this Saturday from 9pm to 11pm, We will be playing at the Open Field at Chinahouse. Relax and enjoy the night while we entertain you with some music. See you there!
2. The Beginner's Cheesemakers Workshop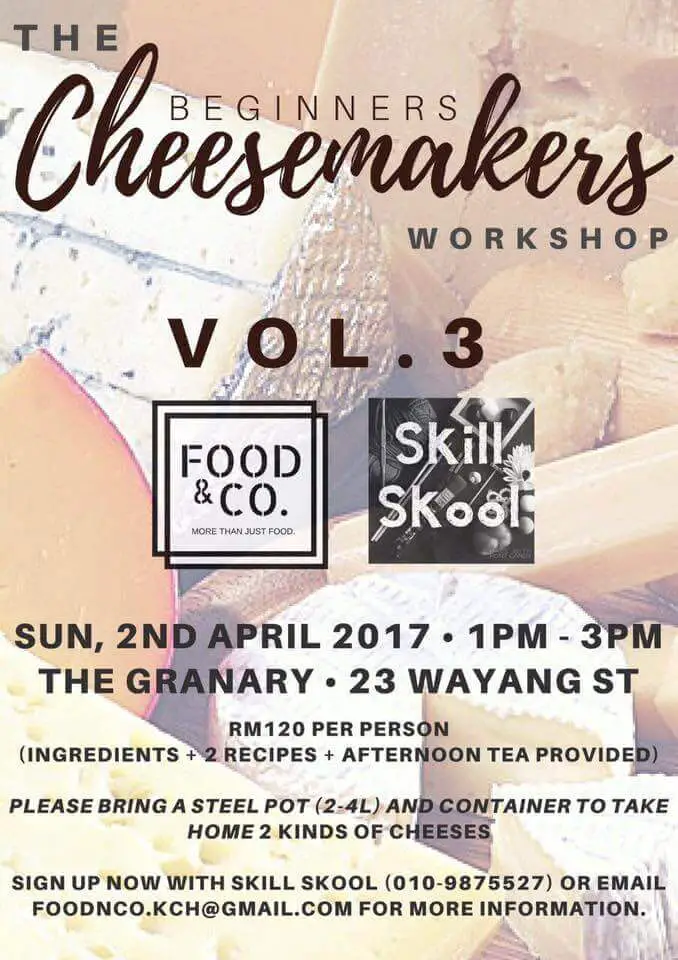 if you missed out on last week's #cheesemakers workshop; don't worry because we are back with more! Together with Skill Skool and held at The Granary Kitchen + Bar (23 Wayang Street), VOL.3 of The Cheesemakers Beginners Workshop is happening on the Sunday 2nd of April!
Sign up now; email [email protected] or contact +60 10-987 5527 (Chloe) for more information!
3. GIG UNDERGROUND ALL SCENE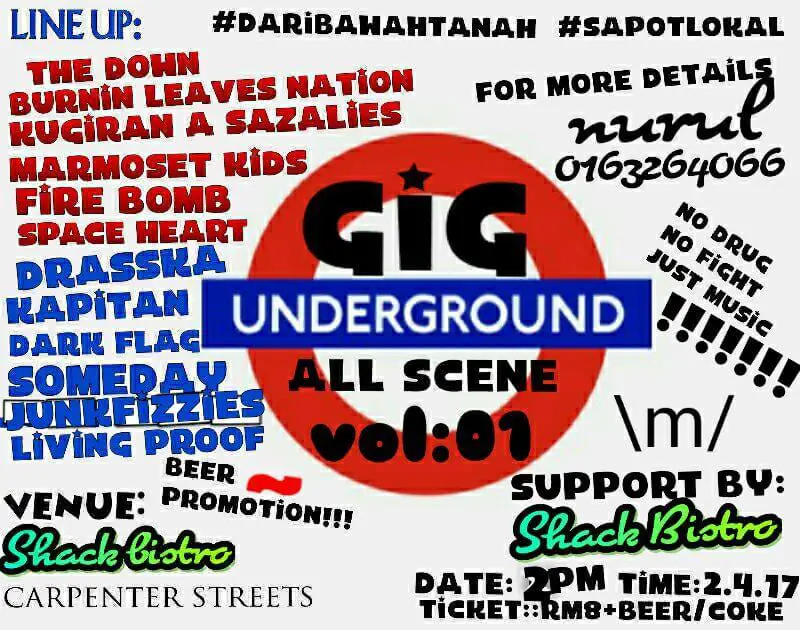 4. AIFFA 2017 – Film Screening of ASEAN movies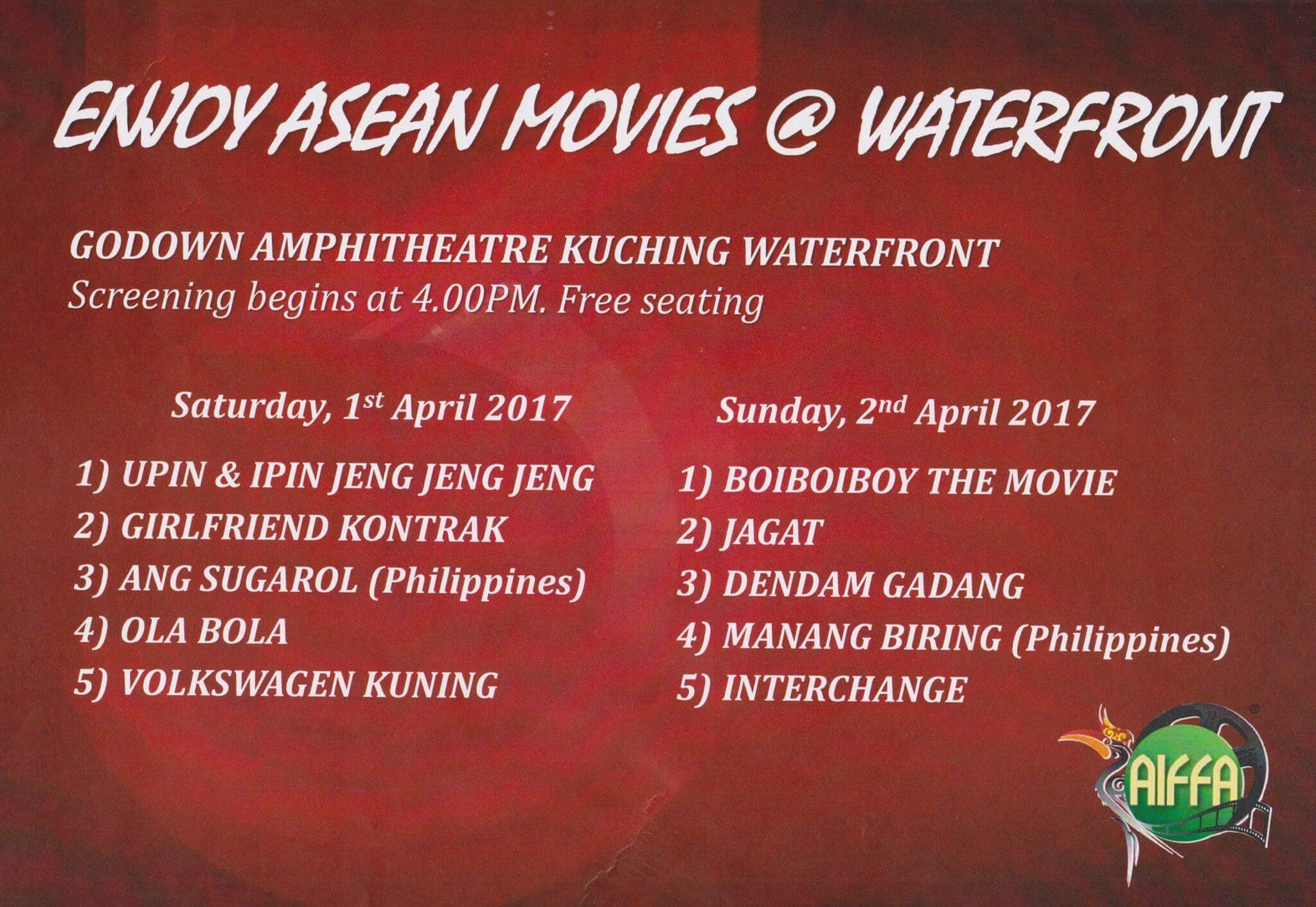 Bagi anda yang ingin menyaksikan filem filem yang bakal dicalonkan di dalam AIFFA 2017, anda boleh hadir ke Go Down Amphiteathre Kuching Waterfront.
Tayangan filem adalah percuma dan akan bermula pada pukul 4 Petang. 10 filem di atas akan ditayangkan sepanjang hujung minggu ini di Kuching.
5. SORA SEVEN STAR 2017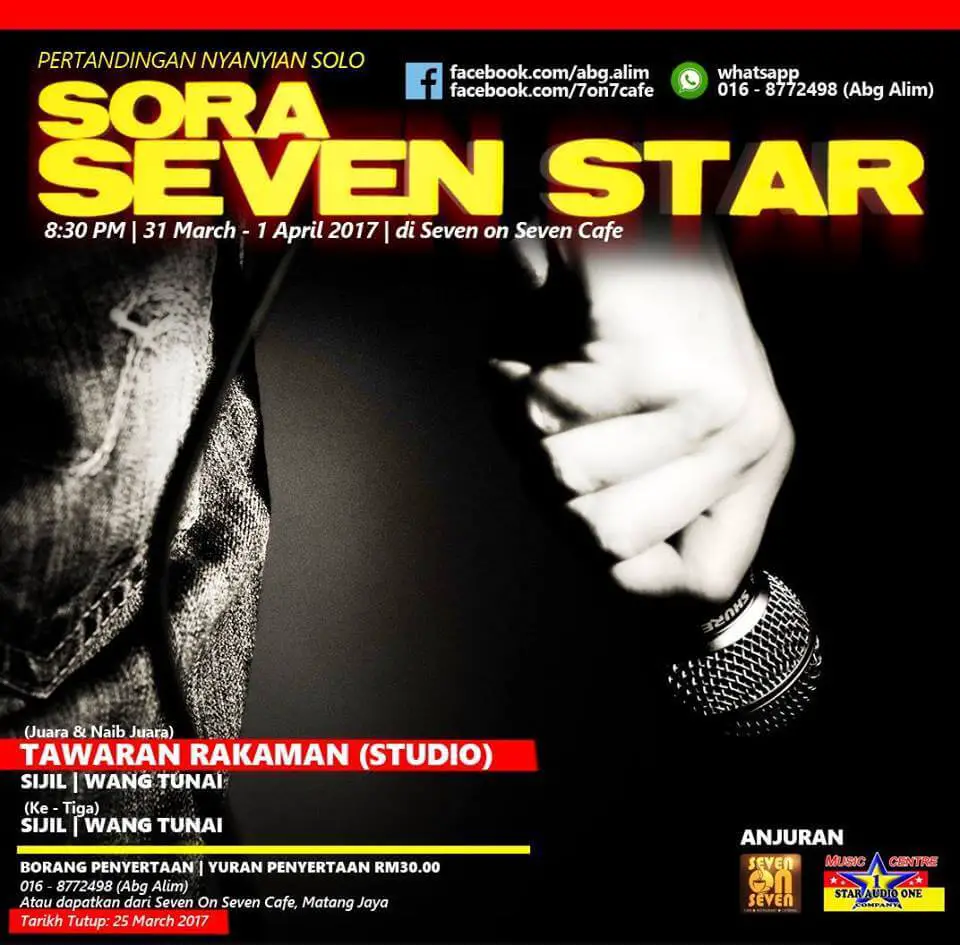 6. Derma Darah Di Sekitar Bandaraya Kuching
Anda boleh rujuk artikel kami di sini : Lokasi Derma Darah Sepanjang Minggu Ini di Kuching ( 27Mac-2April )