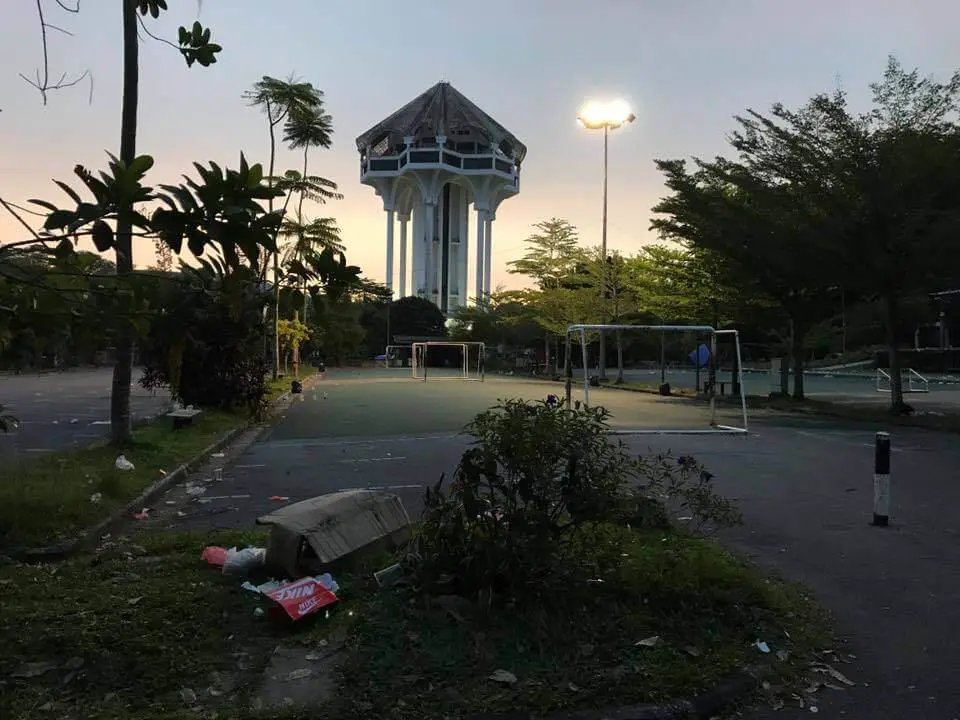 Akibat Tiada Kesedaran Sivik, Civic Centre Kuching Penuh Dengan Longgokan Sampah
Terkejut. Itu reaksi seorang warga Kuching bernama Helmy Haz apabila melihat persekitaran di Dewan Suarah Negeri (Civic Centre) yang penuh dengan longgokan sampah sarap.
Berikut sebahagian post yang ditulis oleh beliau di timeline Facebook pada 23 Julai:
"Startling what I saw in Le Park Kuching.
It was supposed to be within the compound of the civic centre, but the place did not show any sign of civic mindedness.
Bins were available, but probably as not everyone has a proper basketball training, the rubbish – food packages and left overs were aimed at the sides, not IN the bins."
"Dogs were beginning to throng the place, in search of whatever food that was left. This surely does not help in the wake of rabid dogs and cats roaming the streets."
"It was lucky that it did not rain early in the morning. Plastic containers and bags would surely collect the rain water. Soon enough there would be an unusual dengue outbreak amongst the innocent joggers and tai chi masters.
Surely, education should emphasise on building a good citizen. What is the use to be able to solve complex precocious mathematical questions that even parents can't understand, knowing the complex process of the menstrual cycle suitable for medical students when we even miss the rubbish bins or accidentally leaving our drinking cups on the road kerb?
Or are these common for children to see in their households nowadays? Did parents purposely leave rubbish around in the house? Is it a norm?"
"Teaching responsibility comes first and foremost at an early age. When the value of responsibility is understood, the love for learning would follow.
When children are not taught responsibility, the effect can be seen in the pictures attached.
Where is the akhlak and the adab of our people with the environment?
Common Kuching, you are better than this!"
Mohon lebih ramai warga Kuching yang mengambil berat untuk menjaga kebersihan tempat awam.