5 Event Menarik Di Kuching Sepanjang Hujung Minggu Ini
1. Sarawak International Dragon Boat Regatta 2017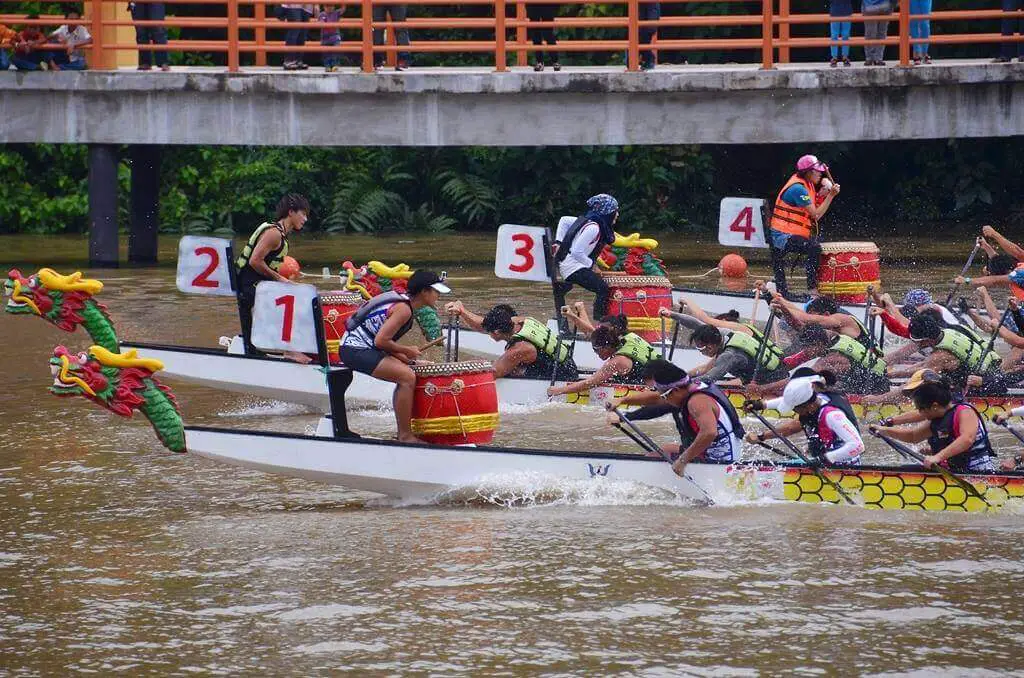 Lokasi : Waterfront Kuching
Tarikh : 10 November – 12 November 2017
2. Festival Gendang Sarawak 2017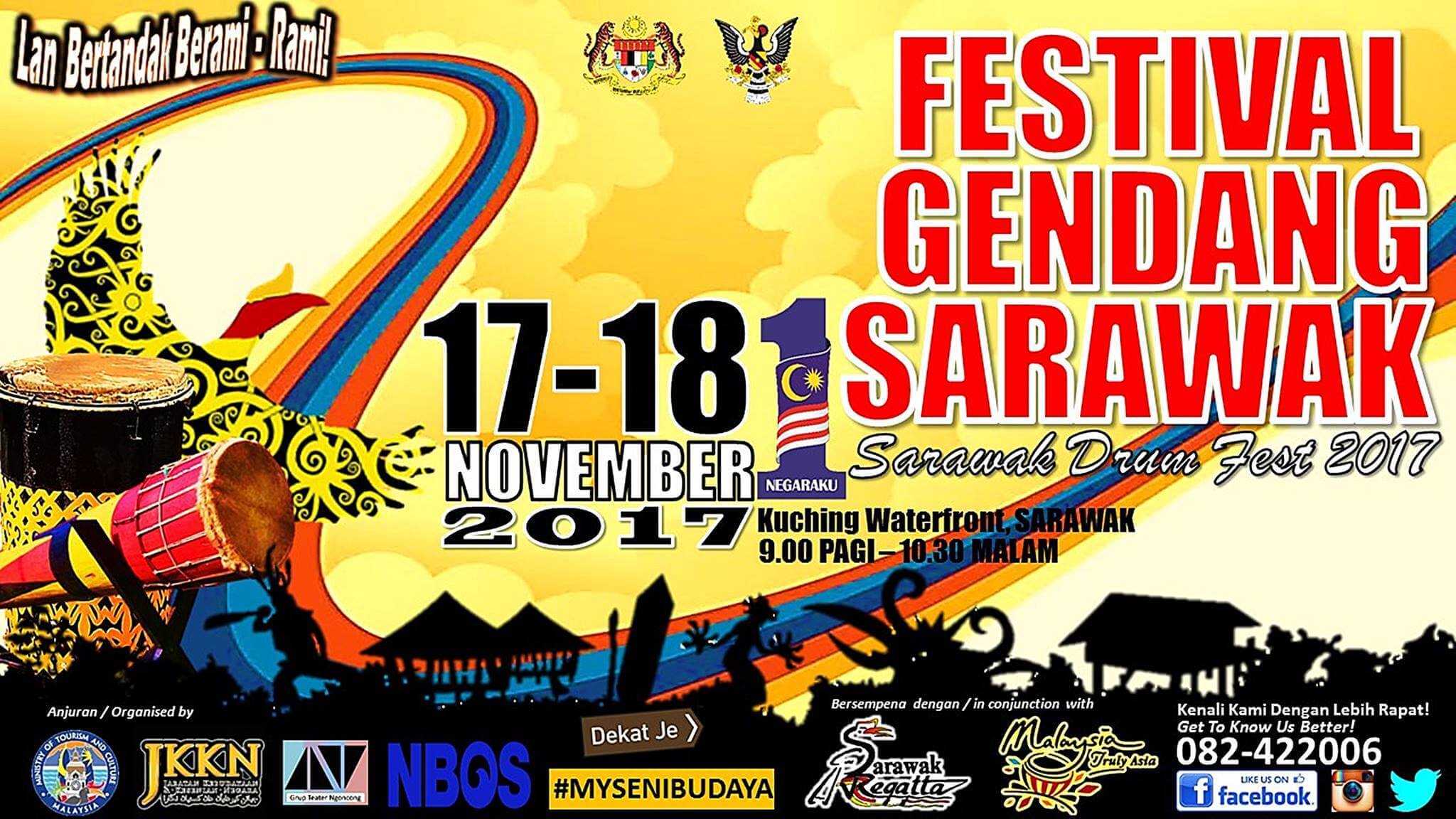 Lokasi : Waterfront Kuching
Tarikh : 10 November – 19 November 2017 ( Setiap hari )
Masa : (9.30 a.m – 11.00 a.m / 2.30 a.m – 4.00 a.m and 7.30 p.m – 9.00 p.m.)
FEEL THE RHYTHM OF THE DRUMS!
JKKN proudly presents the FESTIVAL GENDANG SARAWAK 2017(Sarawak Drum Fest). Held annually since 2014, this year marks the 2nd edition of FGS. This year, we take FGS to the next level with a fresh, new approach to FGS. Since last years, FGS has evolved into The Sarawak Regatta – Kuching Waterfront Festival, as seen from the increasing number of visitors. The venue is at Kuching Waterfront also further increases the public exposure of the arts in line with the idealism of 'Sarawak Drum Fest' to greater promote public awareness and appreciation of the arts. During the 2nd edition in 2017, FGS will present more enticing and diverse programs.
It is our great pleasure to invite you to join us at FESTIVAL GENDANG SARAWAK 2017 and enjoy a wide array of programs from 17-18 November 2017. Let's connected to a big local event and share the holistic vision that Traditional drums can be developed best with a fusion approach. Its social inclusive and artistic powers by bringing together different traditional music instruments and skills from local Artists. This is the time! We need something bigger, something huge to display our local talent and emotions.
Beside that if you wondering how to keep the kids occupied this coming school holiday, come and join us exploring a culture days experience. Enjoy a multi-cultural dance performance by Kumpulan Kesenian JKKN Sarawak( The National Cultural Troupe) from (9.30 a.m – 11.00 a.m / 2.30 a.m – 4.00 a.m and 7.30 p.m – 9.00 p.m.)
ARTS4ALL!' Culture Showcase is an event that presents Malaysian Traditional dance for the pleasure of local and international spectators alike. The showcase everyday from 10 – 19 November 2017 , it is periodically staged at Pentas Mini, Malaysia Craft Promotion, Kuching Waterfront with the purpose of developing interests and appreciations towards the invaluable national heritage.
See you there! Auk…
More information about the schedule for this year, please contact below;
CAWANGAN DOKUMENTASI & PENERBITANI
Jabatan Kebudayaan & Kesenian Negara, Sarawak
Tingkat 5, Bangunan Sultan Iskandar
Jalan Simpang Tiga, 93300 Kuching, Sarawak
H/P : 013 – 572 7575(Hassanal)
Tel : 082-422 006 / 423 106 Faks : 082-244 394 Email : info.budaya@gmail.com
3. The Bridal Fair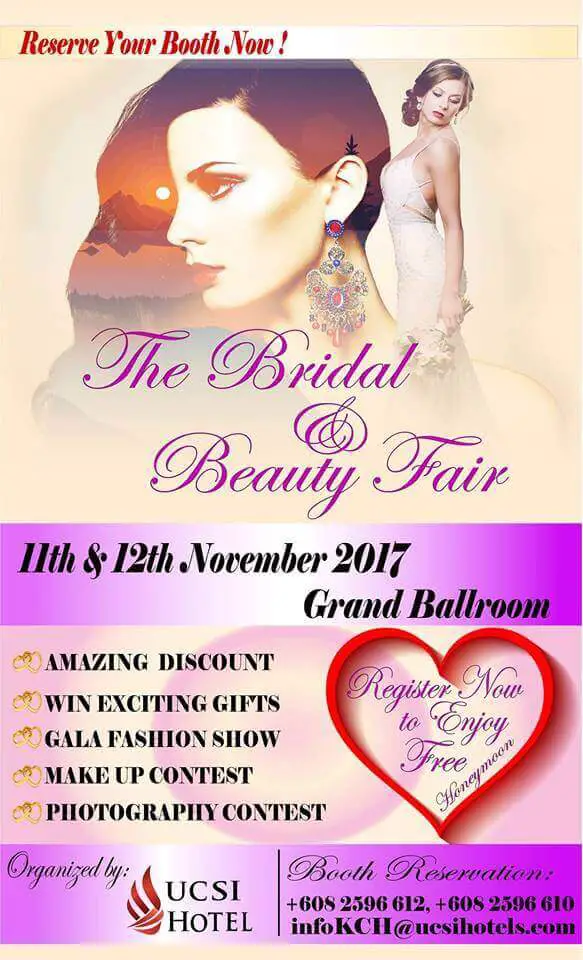 4. International Conference On Computer and Drone Application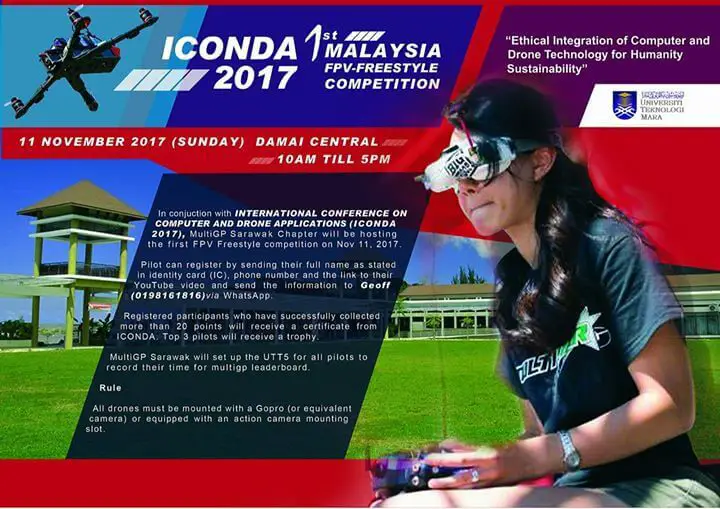 Lokasi : Damai Sentral
Tarikh : 11 November 2017
Masa : 10 Pagi – 5 Petang
5. Fever in Children : When It Is A Cause For Concern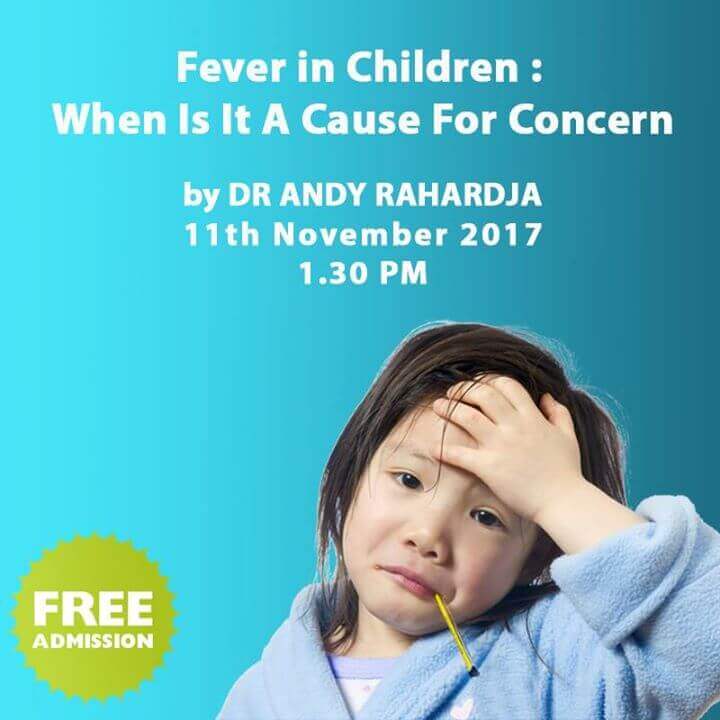 Lokasi : Borneo Medical Centre
Tarikh : 11 November 2017
Masa : 1.30 Petang